I've been terrible about posting t.v. reviews lately, but it's for a good reason - I've been busy revising my dissertation manuscript and now...
I am happy to announce that my first book as been published with Palgrave Macmillan!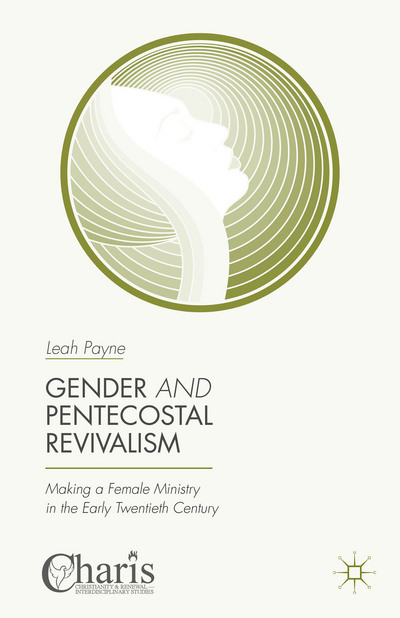 provides an interdisciplinary, theoretically engaged answer to an enduring question for charismatic Christianities: how do women lead churches? By examining the ministries of two famous (and infamous) Pentecostal revivalists, Maria Woodworth-Etter and Aimee Semple McPherson, this study shows that a woman's success in the ministry was not simply about access to ordination. It was about establishing legitimacy as a woman and authority as a pastor – no small task in the early twentieth century. Woodworth-Etter and McPherson succeeded by drawing from popular feminine ideals and Pentecostal biblical models of womanhood to unite their two seemingly contradictory identities of woman and minister during the ritualized act of revivalist preaching. In the process, the women created biblical theologies that are alive and well in Pentecostal-charismatic circles today. Their negotiations of gender, race, class, and religious leadership continue to inspire generations of imitators, and their stories illuminate how female ministers were made in early twentieth-century America.
Praise for Gender and Pentecostal Revivalism:
"Payne's well-written and thoroughly-researched volume breaks new ground regarding North American Pentecostalism. Dissolving the binary of secular feminism and Christian traditionalism, Payne highlights gender issues as pertinent today as they were a century ago."
Michael J. McClymond, Professor of Modern Christianity at Saint Louis University
& Senior Lecturer in Evangelical and Charismatic Studies at University of Birmingham
"This is a good book; a thought-provoking, informative, and interesting exploration of means and effects of female religious authority at the turn of the twentieth century. Payne is to be congratulated for bringing religious studies insight to the compelling story of McPherson and Woodworth-Etter. In doing so, she has added markedly to our understanding of innovators and contributed to the larger story of America's female ministry."
Kathleen Flake, Richard Lyman Bushman Professor of Mormon Studies at University of Virginia
"Payne provides a well-researched, highly readable, smartly written history of gender and authority as seen through the careers of Maria Woodworth-Etter and Aimee Semple McPherson. Her use of interdisciplinary techniques to study these women is masterful. Her writing style is clear, sophisticated, and enjoyable to read."
Scott Billingsley, Professor of History at University of North Carolina at Pembroke